What is ADAS?
Vehicles purchased in recent years are likely to come with ADAS (advanced driver assistance systems) installed. These advanced sensors and cameras are designed to improve safety for you and your passengers. 
ADAS technology comes in a wide variety of forms, increasing your range of visibility, recognising hazards, providing warnings, or engaging the brakes automatically in an emergency. A functional advanced driver assistance system can alert the driver of a vehicle or object getting too close, potentially preventing an accident. 
Advanced driver assistance systems are impressive pieces of technology that contribute to safer vehicles and driver experiences.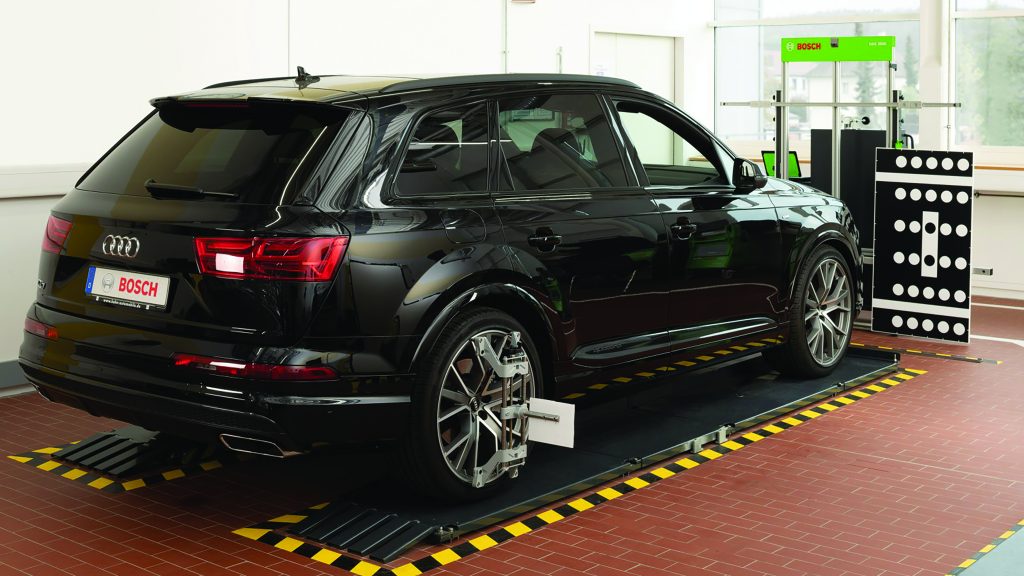 We Are ADAS Experts
Whether your car has a collision warning, lane keeping assist or any other modern safety features; ADAS plays an important role in keeping you and your passengers safe. However, ADAS is not always completely accurate, particularly after a collision or knock to your car.
ADAS calibration will set your systems right, making sure that you are safe on the road again. It is important to get your ADAS calibrated after even a minor collision, as the sensors and cameras can easily be easily shifted, causing them to provide inaccurate information.
Additionally, it is essential that you get any existing or new ADAS calibrated whenever a modification or adjustment is made to your vehicle. For example, the installation of a bull bar, raising or lowering a car with ADAS or replacing the windscreen. 
It can often be difficult to determine whether your ADAS needs calibration, which is why it is important to look out for the signs. These signs vary greatly depending on what systems are installed in your car, so it is best to research based on your specific vehicle. 
Alternatively, you can talk to the experts at John Edwards Automotive, and we would be glad to have a chat, and help you understand more about them.
Each type of ADAS is designed to keep you safe on the road, but when a safety system stops functioning correctly, it can have knock-on consequences for the safety of your vehicle. When ADAS is uncalibrated, it can give incorrect information without you even realising it.
At John Edwards Automotive, we specialise in calibrating your ADAS so that it works at its best again. Our mechanics have all the equipment and knowledge needed to properly fix any problems with your advanced driver assistance systems.
Get Your ADAS Calibrated by a Professional Team
Our workshop takes great pride in being part of the Bosch Car Service Network, having the latest training and equipment that allows us to do great ADAS calibration. We are accredited by Bosch and, are capable of working on any systems that assist drivers, whether that is your automatic emergency brake, lane departure system or speed sign recognition. No matter what the job is, John Edwards Automotive will get it done.
When you have your ADAS calibrated at our workshop, you will know that you are getting a quality service. All the work we do comes with a nationwide guarantee from Bosch and will not void your manufacturer's warranty.
Book an appointment with us today for the best car repair and ADAS calibration on the north side of Brisbane. You can either get in touch with our expert team by phone (07) 3265 7734 or fill out our online contact form to hear back from us soon.
Contact Us: